Rats
Rats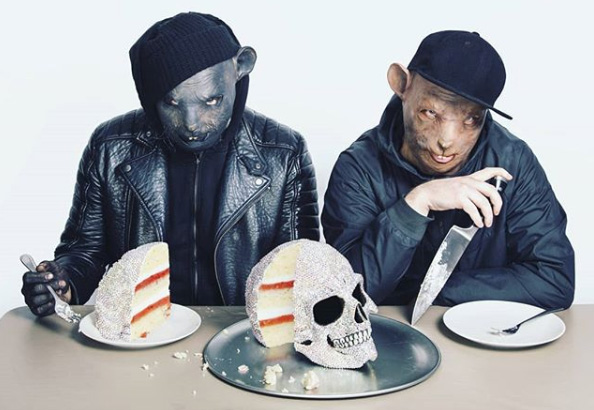 The Internet has destroyed the future and Rats are here to reclaim it.
 
Hailing from the year 3000, Sunny and GG  jumped in their time machine and set the controls to the present with one mission in mind: to destroy the World Wide Web, unleashing their caustic and graphic rap-punk-bass invective to rid the planet of the Kardashian scourge and other online swine sensations with furious and frenetic efficiency.
 
The truth about celebrity - that the viral toxicity of fame was the dominant reason the future world got all f*cked up - has prompted the avenging vermin to stick the knife in and twist, with brief, intense bursts of no-holds-barred veracity, regardless of the pain or consequences their actions instill.
 
The rodent resistance is here and Rats has taken over the asylum.
 
Forever The Rat!!!