Kayla Diamond
Kayla Diamond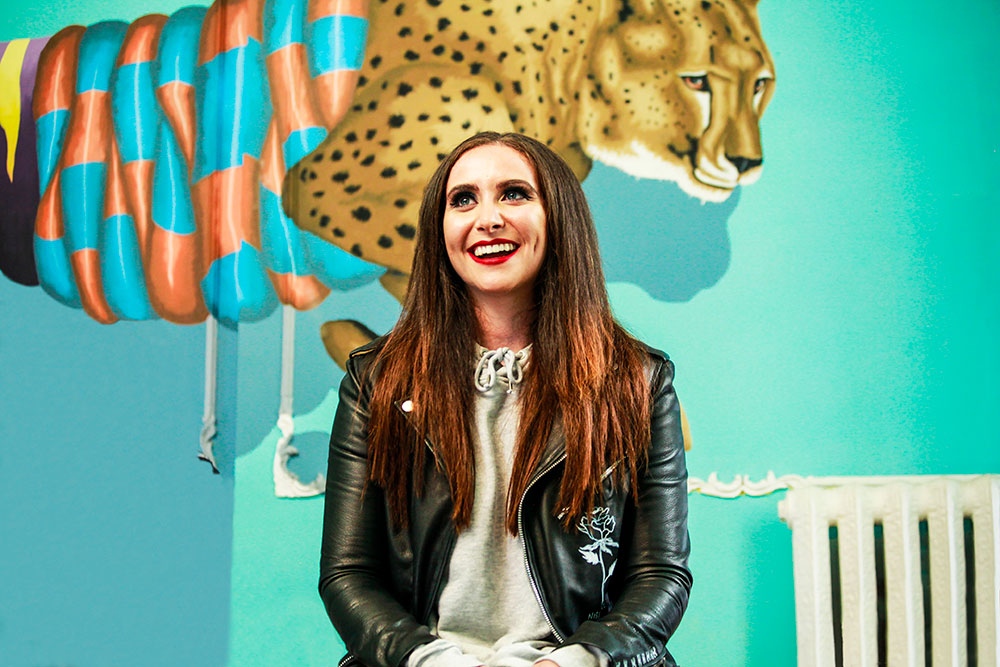 Kayla Diamond feels precisely who she is when she's behind a piano. Or playing a guitar. Or sitting at her computer talking to producers about music composition, or even teaching herself how to produce songs. After over a year of reflective consideration of who she wants to be, what music she wants to make, the pop swerve she gave us on her Dirty Laundry EP has now given way for the singer-songwriter to emerge, a moniker more authentic for Diamond to wear.
Since winning the It's Your Shot Contest in 2015 for the track "Crazy," Diamond has gone through a winding road of sound, writing and performing pop and electronic hits. Dirty Laundry, she says, was an act of therapy, a record she needed to get out. "I was going through a breakup. I needed to get it out of the way," she says. What comes next is a transformation that has happened with all great pop artists; understanding a moment or a feeling, and seeing it through to the next iteration of their artistry. Diamond has been on a journey of unravelling and rediscovery that's led to immense sonic and personal growth.
Diamond's newest work, written over the past year, and produced in quarantine, still traverses traditional pop song pathways. Instead of adding electronic flourishes and elaborate production, Diamond has stripped down each track to its essential elements, letting her vulnerability shine through composition and lyrics.
On "always been you," Diamond's love ballad, her heart is so openly and brazenly on her sleeve. Diamond captures a feeling so precisely on "always," that yearning for love at all costs, and it is how she thrives as a writer and performer. She delicately sings about wanting to be loved only by one person and the all-consuming heat and desire of it. While thinking of the track, she said of it, "I want a song that feels this way. In my head, I thought 'what's a good beat?'" That sonic snapshot, while so personal to her love of her fiancée, is universal in its totality.
It is a challenge to understand yourself amid the clutter of the world. Even one second of clarity feels like it can be taken away. But this, in essence, is what being a person and an artist is truly all about: growth. The resolve and refusal to remain a certain way, to be static, comes at a risk but perhaps has the best payoff possible when it comes true. Dirty Laundry is foundational to Diamond's musical past, present and future. But what comes after Diamond hit the reset button on her own artistry is a thrilling adventure to follow.
Katrina Lopes for KL Management: KL Management