Theo

Tams
Theo

Tams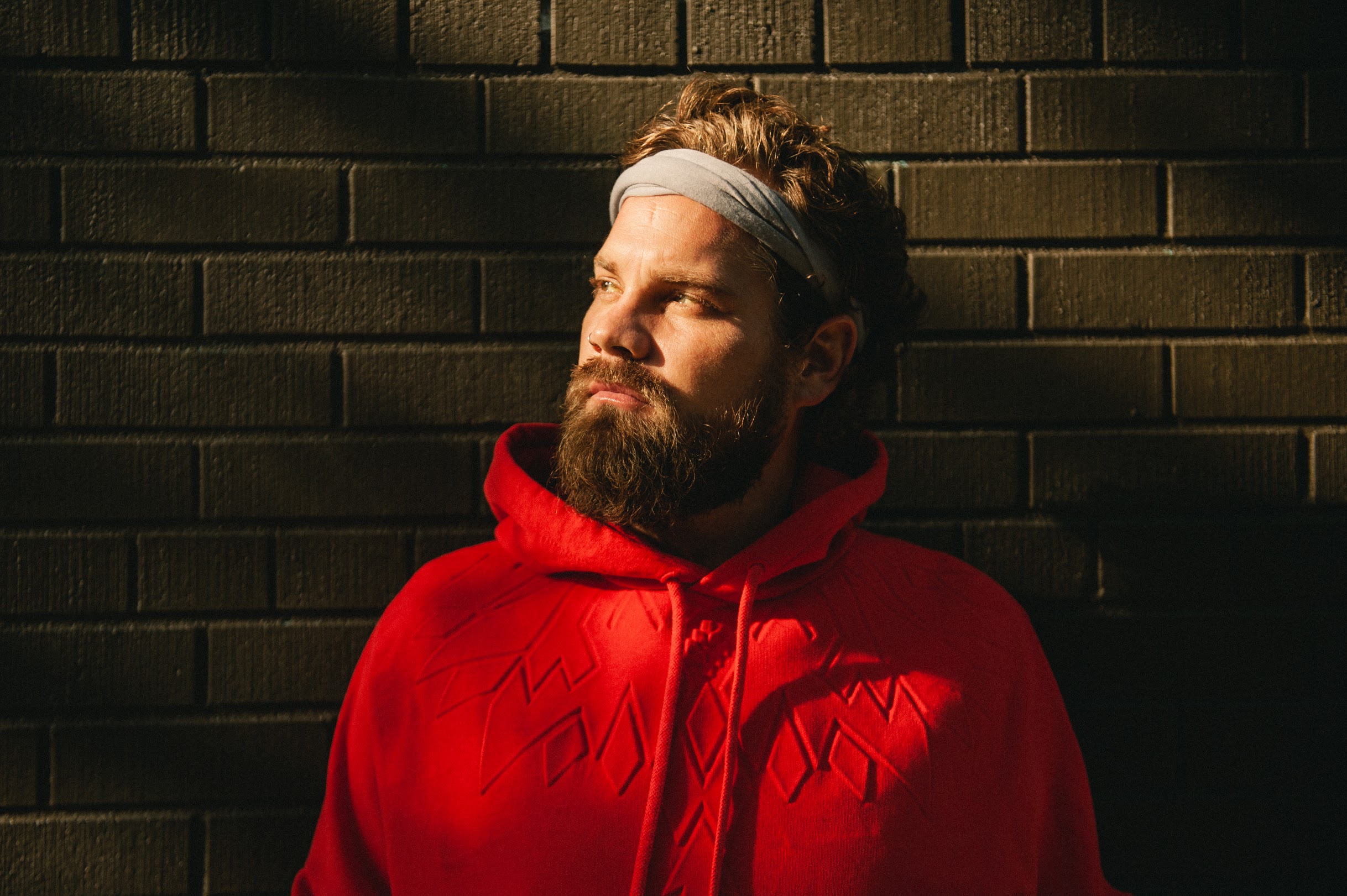 Singer-pianist Theo Tams has taken the road less travelled. While he previously, reluctantly, chased the pop hit, his upcoming EP is sparse, emotive and pure. Like a Sam Smith or Adele, the production — by Montreal's Gautier Marinof — doesn't hide the vocal.
But what he's quite pleased with? "I don't think there are any 'she's' in any lyric," he declares. That's right. Comfortable and confident, Theo, who came out to his family just before appearing on, and winning, the final season of Canadian Idol a decade ago, writes songs that are true to his relationships and experiences — instead, he uses "you," "your," "baby," and "he."
Theo grew up in the small town of Coaldale, Alberta, into a strict and Reformed Christian Dutch family. He sang in church and at home had access to a music cabinet of mostly sacred music. At 16, he started writing original music and three years later recorded an EP, influenced by Sarah McLachlan, The Script, Jann Arden, and Nickelback, he adds, "because I was from Alberta."
"Many of the songs were about knowing I was not necessarily the guy that they thought they were raising," Thek says. "Obviously, I was the same person but I was definitely starting to question a lot of things; not just about myself but about my faith as well."
Nine months after he came out to his parents, Theo landed a spot on Canadian Idol in 2008 and eventually won what would be the show's final season. He released his debut full-length, Give It All Away, in 2009 on Sony Music Canada, and, later that year, a Christmas single,'Do You Hear What I Hear?' with Toronto singer Ali Slaight, now an annual tradition which led to his deal with Slaight Music and a solo EP, Back Pocket. Theo and Ali also released all nine of their Christmas songs in 2017 on Holiday Collection.
This EP has taken time. Theo would write with Rob Wells and girlfriend Shobha, but the EDM or pop-focused material didn't feel right and he always wanted to pitch it to other artists instead. One day, nearing a breakdown, he told Rob of his doubts and Rob said, "We have this chance now to write four new songs – last four or not. Let's write what you want to write." Three of those songs are now on the EP.
"The biggest thing I've had to fight for as a songwriter is being able to use certain pronouns. If I write a love song, should I use 'he'? 'No, let's keep it neutral. That way you can get it out to more people and be on the radio.' I took it to a couple different songwriters or producers who didn't want to go there, until Rob just told me to write what I wanted."
"That was a career changer for me," says Theo. "There's been so many times that I've been in the studio, whether we're writing for another artists or writing for me, I had this voice in my head 'No, that's not radio friendly' or 'No, that's not hooky,' then I'm like 'why am I censoring my own artistry? Just do it. Go with it. Trust yourself and trust your voice.' There really has been so much freedom in learning that."
"It's pretty risky and unapologetic and took a lot of courage. I think that it makes this project really special, that I went there, fully. Allowing myself to be emotionally and intimately vulnerable is where I found my strength, and ultimately, my truth as an artist."